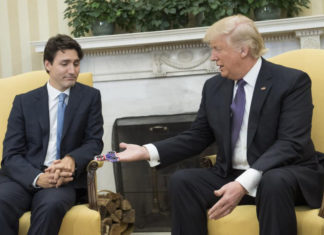 Washington D.C. - During an Oval Office meeting with the Canadian Prime Minister Wednesday morning, President Trump enthusiastically showed off his new red, white,...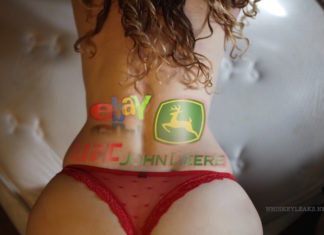 If there were a way to expose your brand to a guaranteed fifty unique sets of eyes per week: Each for 15-20 minutes of...
Stanford, CA - A study published Friday by the Stanford School of Medicine revealed that people who drink Long Island Iced Teas are in...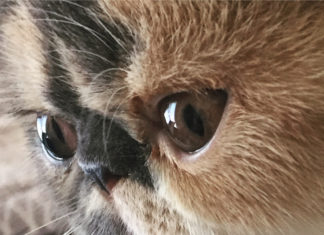 It happened again. I swore it never would, but it did. I lost control of my favorite scrunchy foil ball and it went under...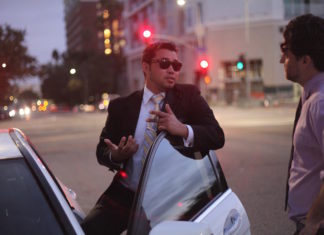 Santa Monica, CA - Local attorney Jason Koh delighted colleagues Monday with his witty and acerbic take on the inherent insecurity of women who...
Enthusiasts of the flavor of Tide Pods often compare its aromatic aftertaste, to that of the fresh crisp, universally adored herb cilantro. Thanks to extensive...
What do you get for that special woman who has it all? How about a "personalized" twist on a classic childhood treat! Yes, there...
Washington D.C. - In what he called "the culmination of a lifelong dream," Washington Redskins owner Daniel Snyder gleefully unveiled his team's new "Chief...
Tempe, Arizona - Uber announced Friday the immediate suspension of its four-week-old autonomous car pilot-program following accusations that one of its self-driving vehicles exposed...
Corpus Christi, TX - Parents of teens across the nation were frantic Thursday as they struggled to understand the deadly consequences of the newest online...
Birmingham, AL - Proud republican husband and father, and veteran of the ongoing War On Christmas, William Allen inspired Christians nationwide with his announcement...