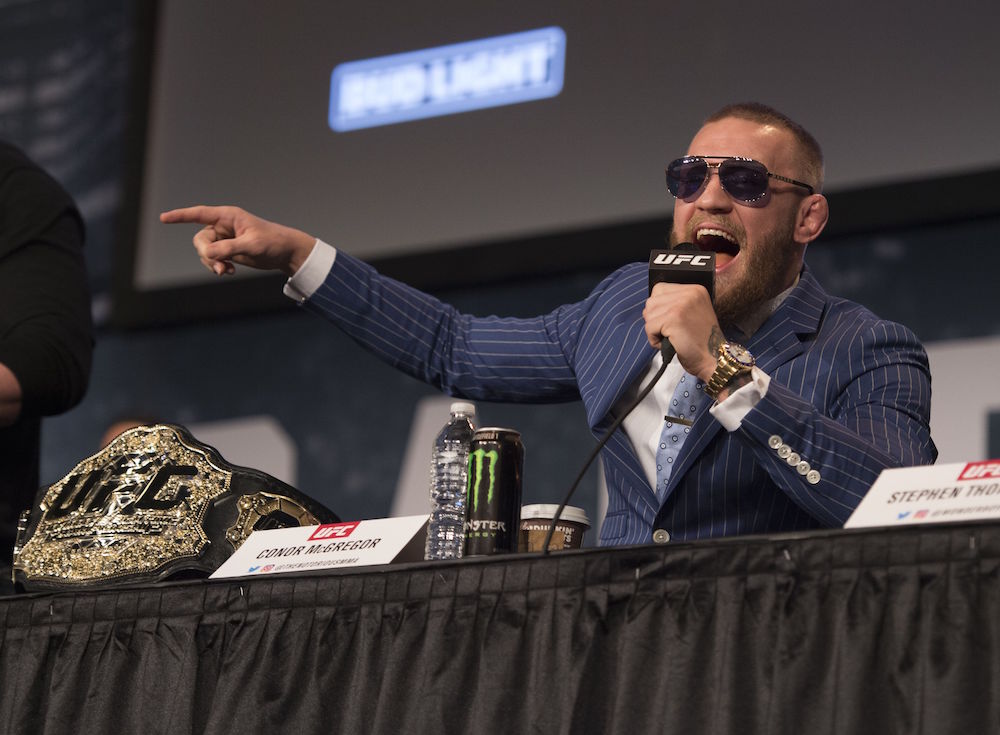 Las Vegas – During a heated pre-fight press conference Monday, Reigning UFC lightweight champion Conor McGregor boldly vowed not to lose his upcoming fight with Floyd Mayweather by more than 20 points. "I don't care what the so-called experts say!" McGregor shouted. "I'm the greatest MMA fighter of all time and I've recently learned the rules of boxing. There's no way Floyd is gonna beat me by more than 20 points."
McGregor, who has an amateur boxing record of 0-0-0, and a professional boxing record of 0-0-0, will face Mayweather, arguably the greatest boxer of all time with a professional record of 49-0, at the MGM Grand on August 26th in one of the most anticipated fights of the decade.
"You see, most people don't know that boxing is scored on a 10-point system where most rounds end up 10-9 with the winner getting 10 points and the loser getting 9," McGregor explained to the crowd of boxing journalists. "But if the round is SUPER lopsided, it might get scored 10-8. And if one of the fighters gets knocked down, they lose an additional point so it could be like 10-7. BUT I'M NOT GETTING KNOCKED DOWN, so the most he can beat me by in 10 rounds is 20 points. You can take that to the bank."
McGregor went on to explain his strategy for insuring that Mayweather, a brilliant technician who relies more on targeted counter-punching than on knock-out power, would at no point knock him down: "I realized that Floyd, unlike myself, isn't very powerful. So I'm just gonna hang back and let him hit me 'til the round's over. Cuz if I actually try to hit him I'm gonna miss and he's gonna knock me the fuck out."
Despite the fact that McGregor is competing in a totally new sport using gloves significantly heavier than those to which he is accustomed, the early betting has been almost entirely on him. The odds, initially set at 25-1 in Mayweather's favor, have dropped all the way down to 4-1 after a surprising influx of small bets on the fair-skinned, blue eyed, Irish underdog.
When asked to respond to McGregor's comments, Mayweather laughed maniacally for two minutes while holding up a check made out to him for $400 million.